Horse trips
We have quarter-mile horses imported from Uruguay, which are specially trained to ride in the mountains. The riders will find that the quality of the horses in combination with the variety of excursions satisfies all their expectations. We offer an hour and a half of walking in flat terrain until reaching the Florida River for beginners, another 10-hour excursion to reach the wonderful lake Iscaycocha where the terrain to ride is for experts, with variations during the journey.
Towards Pallca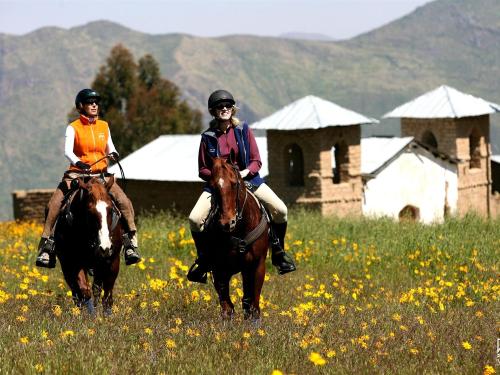 Duration: 3 hours
Level: Beginner
Beautiful and easy ride through the gentle way along the valley through the welcoming community of Florida. You descend to the river to an ideal spot for a picnic.
To Pirhuayoc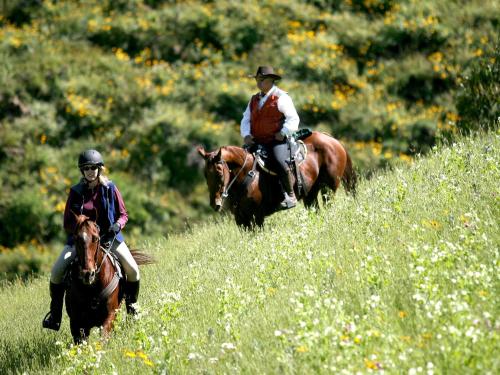 Duration: 3 hours
Level: Beginner
You will ride through an idyllic landscape full of wild flowers and hummingbirds. It is amazing to visit the exquisite church of Pampa Rosario.
Towards Hortigal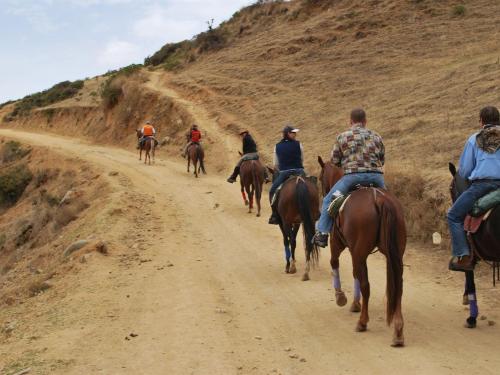 Duration: 4 hours
Level: Beginner
It is similar to the cavalcade "Pallca", extending it to the town of Hortigal, full of mystery legends and nature spirits that appear on occasions.
Towards Shimuco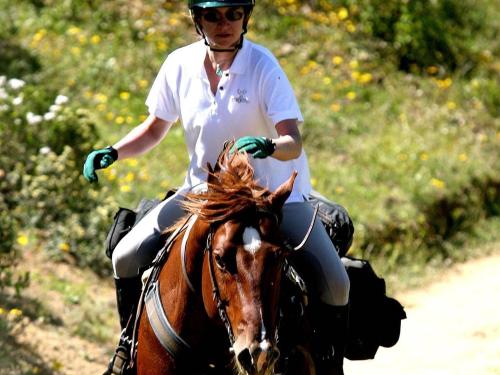 Duration: 3 hours
Level: Intermediate
Horseback riding on ancestral trails visiting very old communities. It is a varied and interesting route that requires a bit of experience with the horse.
Towards Tambopata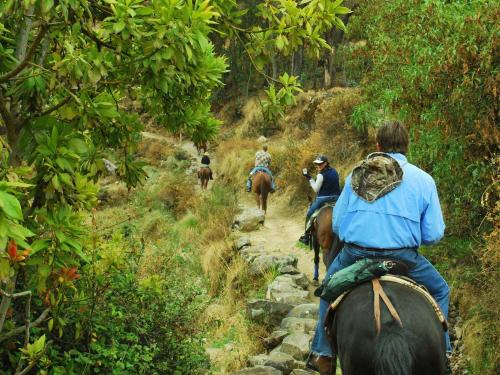 Duration: 3 hours
Level: Intermediate
An authentic cavalcade to the remote community of Tambopata. The landscape is stunning and the views over the big valley are really great.
To Cemeterio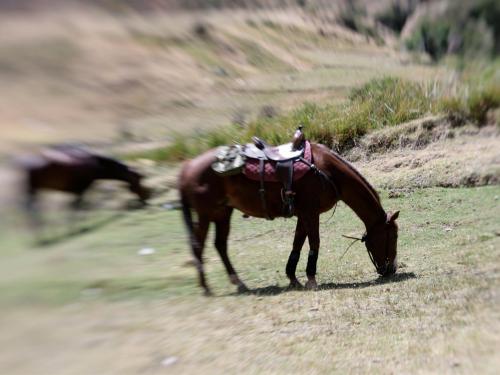 Duration: 4 hours
Level: Expert
Vast route with ascents and descents on old paths where you can appreciate the brio and strength of our noble horses.
Towards Vicuñapunco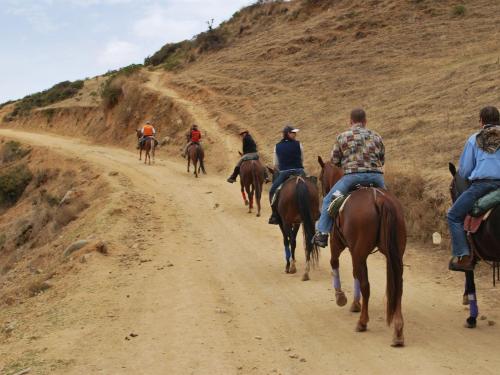 Duration: 4 hours
Level: Expert
There are no words to describe it that do it justice, it is something that has to be experienced. It will highlight the athletic levels and the experience of rider and horse.
Towards Laguna Iscaycocha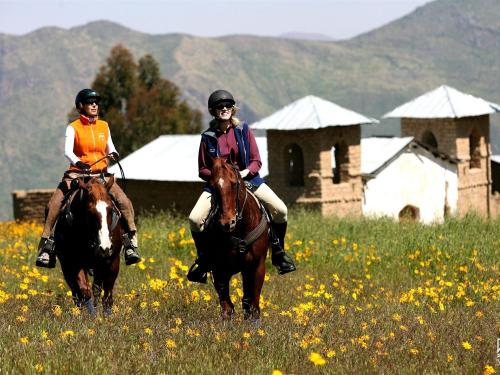 Duration: 10 hours
Level: Expert
A dream for experts. This route includes a variety of terrains, the best views in the area, and an ascent of more than 1,000 meters. At 4,250 meters you will reach the beautiful Iscaycocha lagoon.